As much as we try not to talk about it, there are instances in our lives that may bring significant life transitions, especially ones that involve our ageing parents. And frankly speaking, no matter how hard we try, we cannot always be there for them to help. I found the best way to cater to their needs. And that is by immersing them in a senior care centre in Singapore.
Today, I will share some approaches I used when I talked to my dad about getting help in the home and needing senior day care services in Singapore.
TALK ABOUT HOW THESE SERVICES CAN HELP
Putting anyone, especially parents, in a center for seniors is such a scary, frightening thought for them. Approach the talk and make it sound like an opportunity to help them with everyday tasks, such as grocery shopping, housekeeping, laundry, having a personal cook, or maybe short-term projects like seasonal shopping or closet cleaning. It took a while to earn my dad's trust but talking about his needs somehow helped.
SHARE A STORY
Personalise how you discuss things with them. I used and shared stories that helped my dad paint a vision or picture. I told him our neighbour is also acquiring senior care services and receiving good treatment. I allowed him to talk about her positive experiences and how they have helped with household tasks.
TALK ABOUT THEIR CONCERNS
Parents tend to be shy in talking about their feelings. One tip I could share is to listen closely and examine their concerns. Address the unspoken clues and deal with all of these issues right up front. Offer them short-term senior care services or a trial in senior day care in Singapore so they can experience everything. If it does not work, re-evaluate your choices and get expert assistance.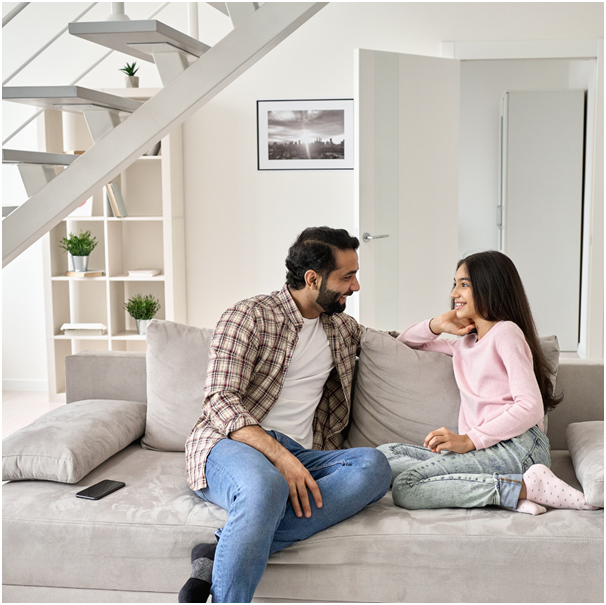 EMPATHISE WITH THEIR FEELINGS
The best starting point before immersing them in a senior care centre in Singapore is by putting yourself in their shoes. We, as their children, see through our own eyes but fail to communicate effectively with an empathic perspective. When talking with our parents about senior care, determine what they feel is a loss. It can be loss of freedom, friends, control, finances, mobility, etc., and talk about alternatives on factors they have power.
PRACTISE GOOD COMMUNICATION SKILLS
Offer options. Remember to ask your parents for their input. Going to a senior care center for seniors is no joke. Be very respectful and understanding when giving opinions. Also, it pays to be polite, easy, and calm during the discussion.
START YOUR DISCUSSIONS EARLY
Would you rather risk waiting until a crisis occurs before you discuss senior care? Start talking about immersing them in senior day care in Singapore and the other aspects crucial to the transitions. Avoid rushing them, but try making a decision quickly.
INCLUDE OTHER FAMILY MEMBERS
It is crucial that you discuss everything with other family members. I had to call in my sisters to talk about senior care. They can help assess the perspective and provide suggestions that could work too!
Are you looking for an honourable and reliable senior care centre across Singapore? I trusted my dad with Orange Valley! Visit their website to enquire.